Conduct Virtual Events + Engage Users Better with more interactions, analytics & instant call-to-actions
We can integrate any video conferencing tool, add focused audience engagement options, to generate useful reports and takeaways for all. Get More From Events!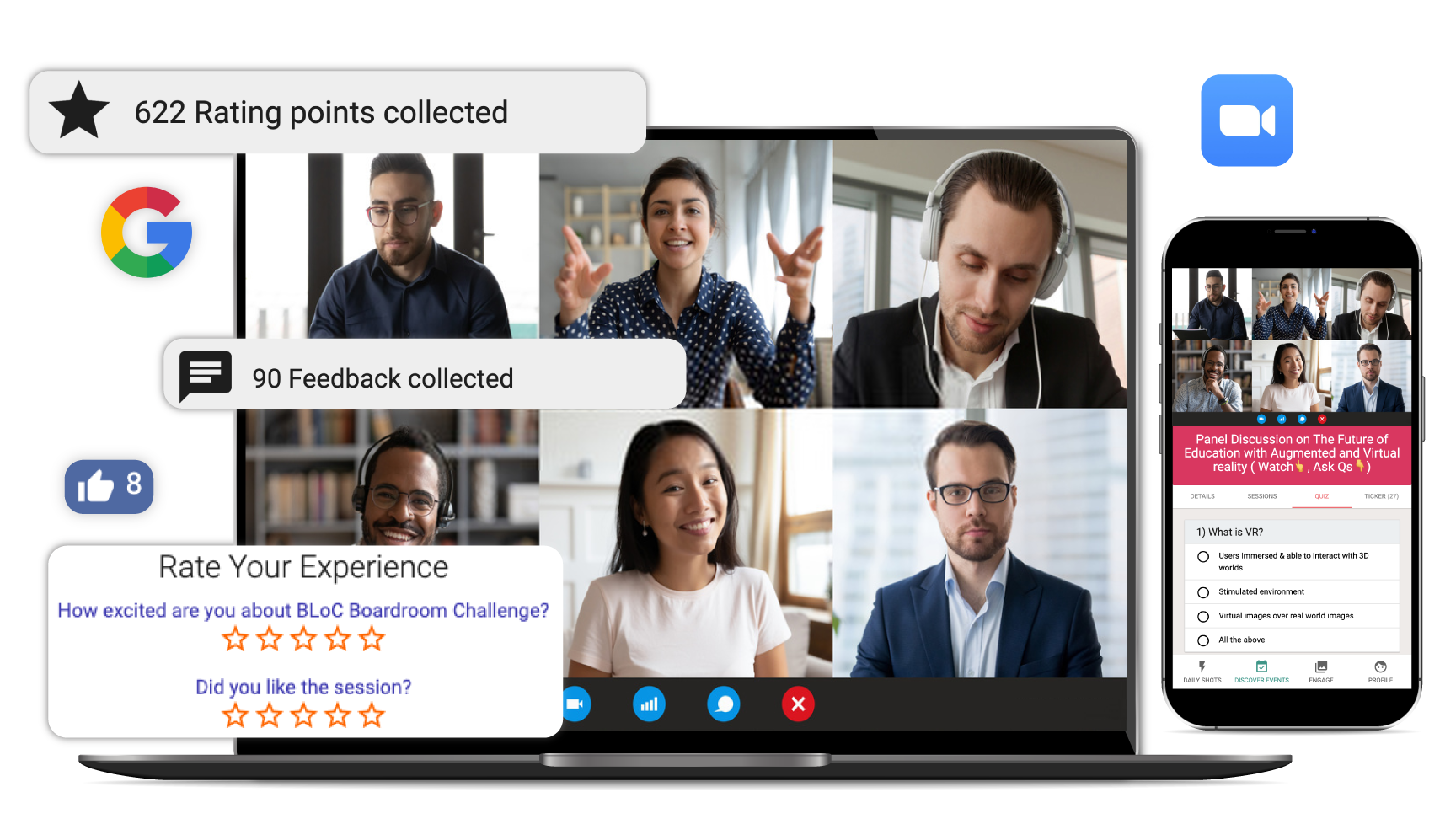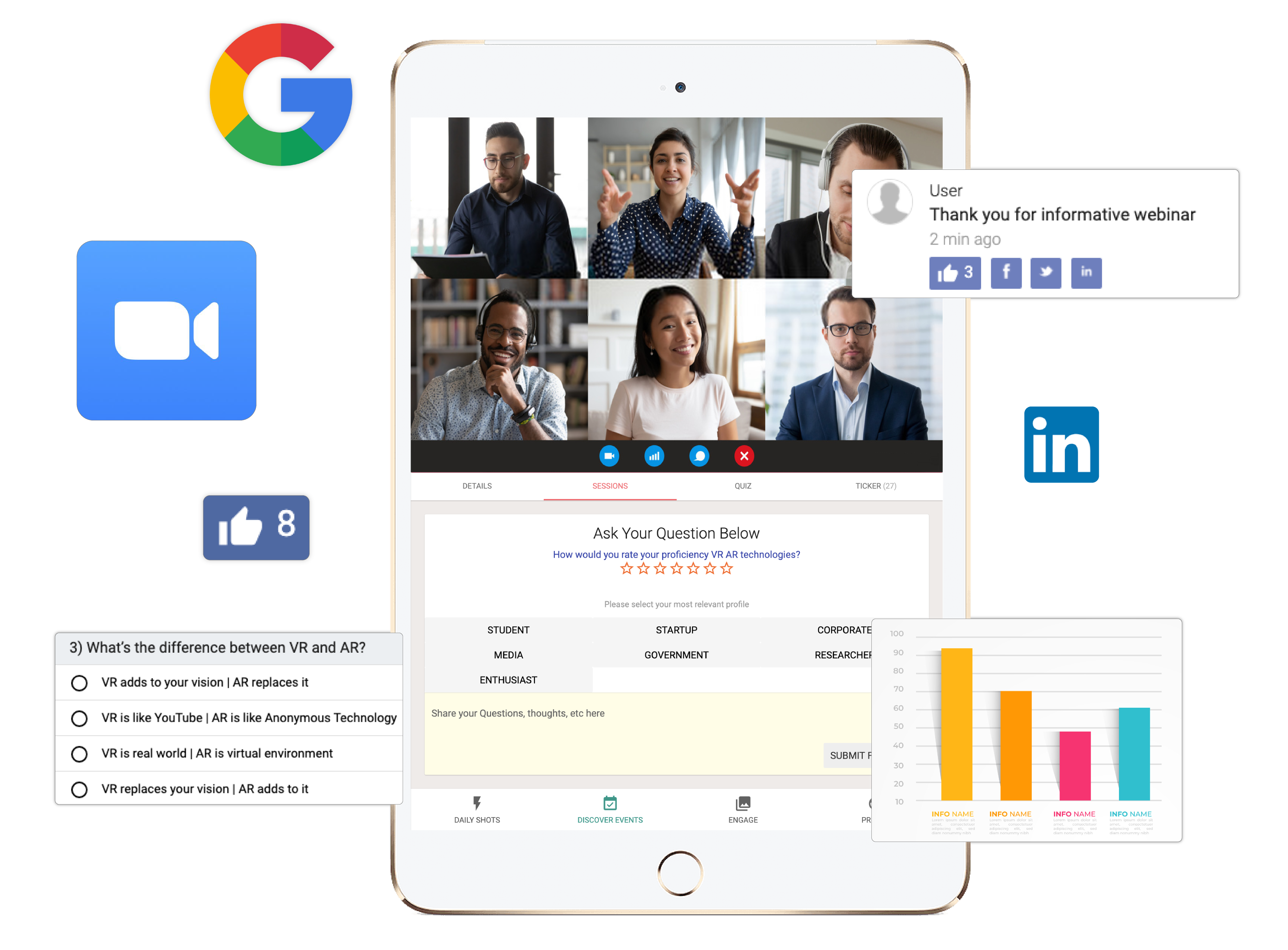 Increase your Audience Reach
Now, you can repurpose your sessions for video series, podcasts, blogs and social shares, so even more people watch and engage through content formats of their preference. Some of the many reasons end-users love our experience:
No App Downloads Needed, Just Easy Web Link

Mobile-Friendly, Watch on Any Device or Browser

Live Shareable Video & Participation Link, with Recording Available Post-Event
Get More from Events!
Along with our superior technology solution & resources, we can assist you with custom audience engagement plans to achieve your goal.
Awareness Campaigns
Make people aware of your brand whenever they may be & in whichever device they are on. Find ways to measure your brand engagement.
Market Research
Know your customers better. Generate reports with convenient user-experience, ensuring more provide desired subjective and objective inputs.
Lead Generation
Give your audience an experience like no other, now offering 1-click input options, even while one is viewing and participating in sessions.
Engage India With Confidence
With #EngageIndia you can select from our network of 15,000+ potential users and domain experts, you can conduct both qualitative and quantitative surveys.
We take care of your experience end-to-end, including the technology for hosting, expert moderators, instant video & reports - all conducted smoothly & securely.
Worked With Esteem Brands
Event Highlights
We have the experience of working with Top MNCs, Best of Universities, Startups, as well as Freelance Trainers & across Locations. From seamless event execution to ensuring leads, learnings and outcomes from activities - you too can benefit our expertise in event engagements.
Let us help you
Amazing Freelance Talents using Webinars for Results
Trainers, Coaches, Live Performers and other Talents have leveraged our Live Webinar sessions for demonstrating Thought-leadership, Brand Awareness, Customer Engagement and Activations. With CoPRO, deliver your Programs & Skills to a more Global Audience!
Audience, Awareness & Activations.
Present your brand offering to more customers for increased awareness or potential lead generation. Our webinar solutions are designed to ensure viewers take instant call-to-actions during sessions.